Marquee Ripped Jeans - Light Wash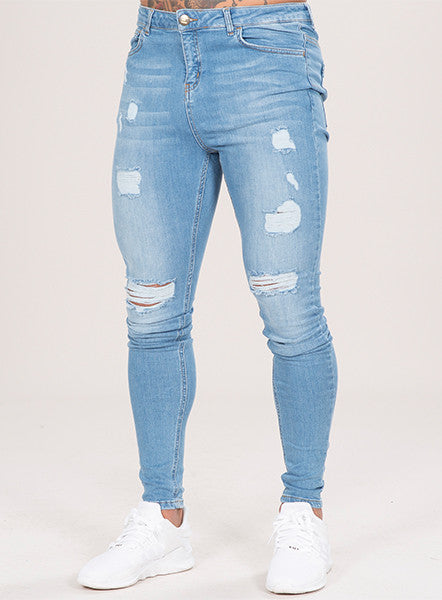 EMULATE CLOTHING - MARQUEE RIPPED JEANS - LIGHT WASH
The Light Marquee Ripped Jeans come in a distressed stretch black denim, tapered right down to the ankle for that optimal fit.
*Please note the fit of this jean will loosen up with wear.*
*Please note due to the individual distressed nature of these jeans, rips may vary in colour from white to light beige*
Size Guide:
Choose your waist size: 
Small - Waist 30" 
Medium - Waist 32" 
Large - Waist 34" 
XL - Waist 36" 
Then choose your leg length:
Small leg length - 30"
Regular leg length - 32"