Track Star Hoodie - Black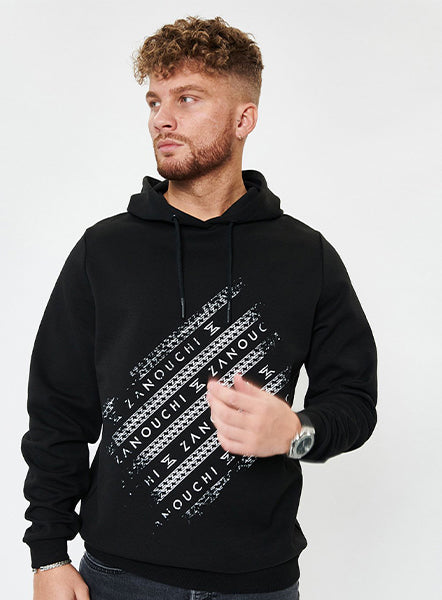 ZANOUCHI - TRACK STAR HOODIE - BLACK
This sharp graphic print hoody definitely makes a statement. Not only does it look good it feels amazing when worn. Using high end luxury fabric and a stand out print this hoody will definitely get you attention.
Sizing & Styling Selection:
Style: Hoodie 
Fit Type: Regular Fit
Body Fit: Fit true to size. Kurtis wears medium and is 5ft 10.
Fabric Composite: 50% Cotton 47% Polyester 3% EA

Pattern: Zanouchi font chain print
Care Instructions: Machine Washable, Follow Care Instructions